Getting started with your Webson Gill Fountain Pen
Learn the ins and outs of what it means to be the proud owner of a Webson Gill writing device.
The Components of your Webson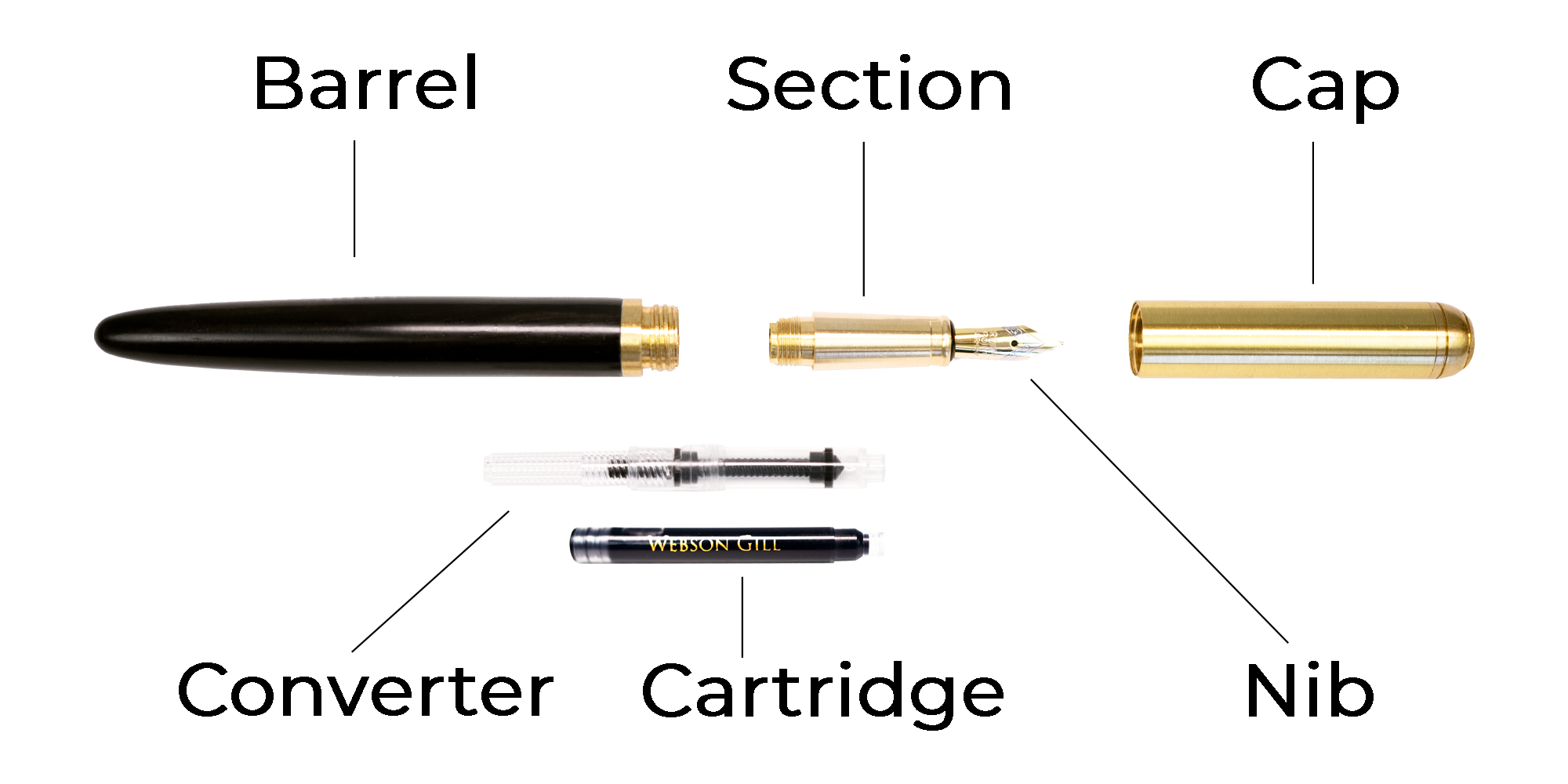 Instructions - Cartridges
Step 1: Remove the pen from the box.
Step 2: Unscrew the cap. and set aside.
Step 3: Unscrew the section.
Step 4: Pull out the converter.
Pro Tip: Twist the converter side to side as you pull it out.
Step 5: Grab an ink cartridge.
Pro Tip: Webson Gill ink is specially formulated to optimize ink flow in your writing instrument.
Step 6: Insert the ink cartridge into the section.
Pro Tip: This require some pressure. You will feel it "pop" once it is inserted correctly.
Step 7: Screw the barrel into the section.
Step 8: Grab a piece of scrap paper.
Step 9: Make several small stroke on the paper.
Pro Tip: If the ink is not flowing after 10 strokes, hold the pen upside down for a few seconds and try again. Repeat until ink starts flowing.
Step 10: Enjoy a luxury writing experience.
Ink Delivery, Tailored To You.
Don't let your creativity be stopped by running out of ink.