Here you can share and read true stories about our brand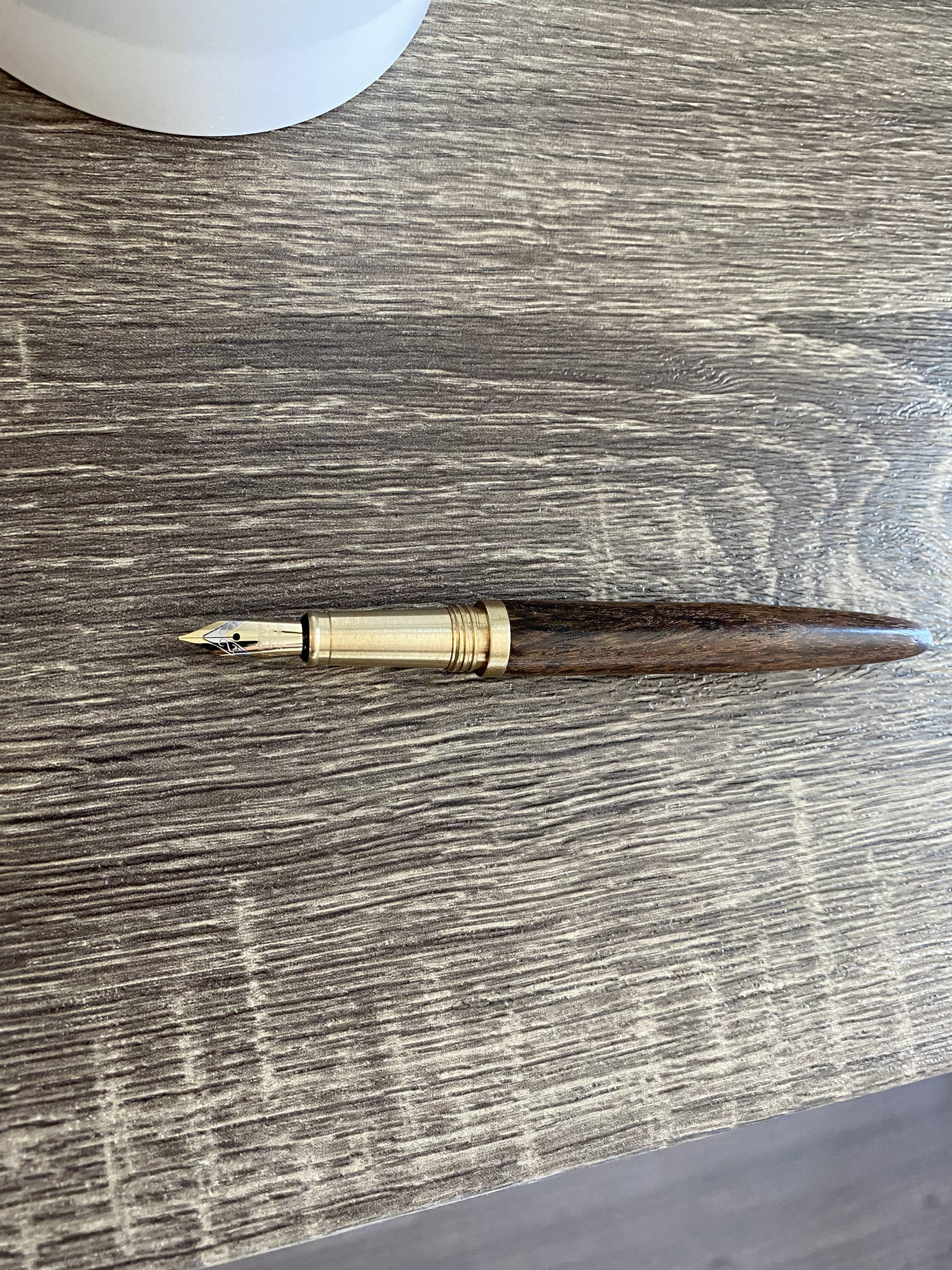 "Sleek Design and Clear Writing"
"The pen arrived in pristine condition, and I was pleasantly shocked when I took it out of the packaging. I purchased the Oak, and the color was rich. This doesn't come with an ink insert, which is both a positive and a negative. This meant I was able to choose the ink I wanted to use. The metal tip was strong and unbending, and I was able to write for as long as I wanted with whatever pressure I wanted to use. I have found the pen especially useful for taking notes in classes it allows me to write in a flowing script without having to stop and shake it and the nice case that it comes with means this pen is never at risk for being lost in the contents of my bag. Another thing I liked about this pen was that it was easy to grip. It is the perfect size. I've appreciated using it to sign my name on checks and at the end of letters, too. It is a very professional looking pen that lives up to its beautiful image. Useful and good-looking. This pen has a very detailed body, the grooves in the wood are visible and there is lovely carving on the metal nib of the pen as well. I highly recommend giving this a try."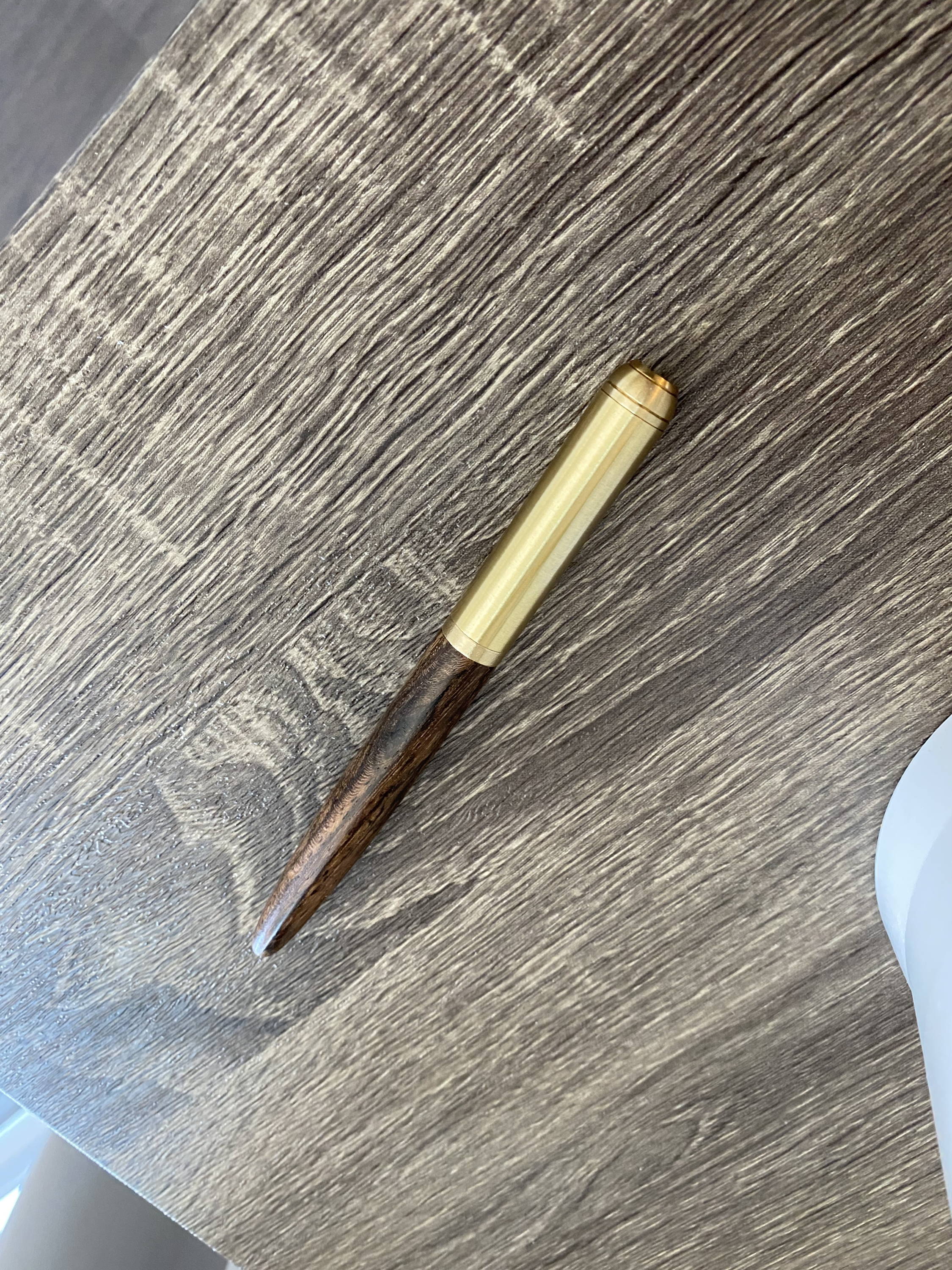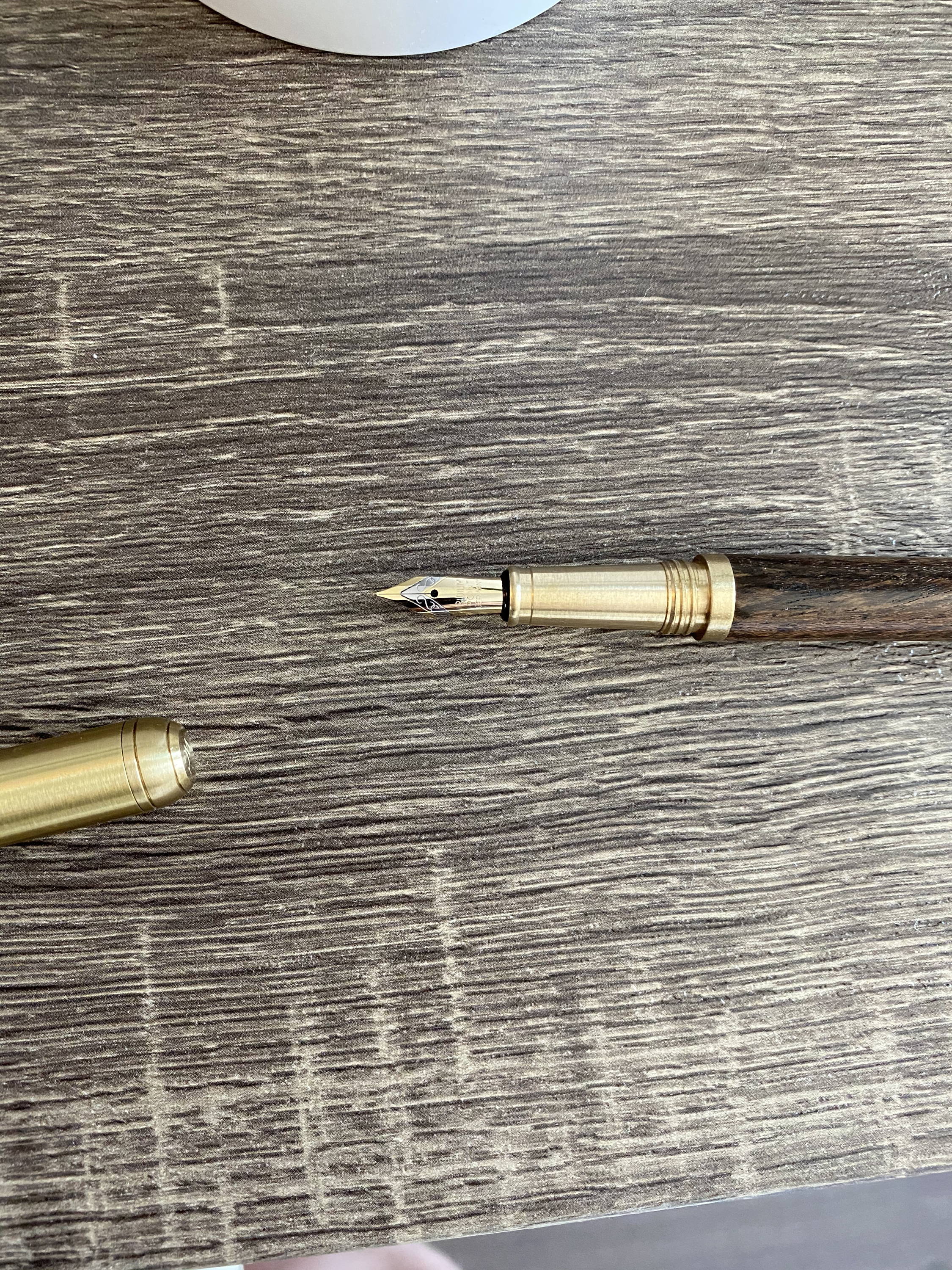 I was pleasantly shocked when I took it out of the packaging. I purchased the Oak, and the color was rich.
"Comfortable, Stylish Pen!"
"I was looking for a smooth writing pen to use for upcoming book signings. Ive found that having something comfortable really is beneficial when you're going to be writing for an extended period of time. I'm also a bit heavy-handed, which makes finding the right pen a bit challenging. While many people use fine point sharpies, I wanted to try something a bit more refined. The look of the pen is quite stylish and having a sturdy case in which to store it is a definite plus. As a writer, I am someone who spends most of the time typing on a computer, so I'm a bit out of the loop on good writing apparatus. This was reasonably priced and looked like a comfortable fit for my somewhat larger fingers. There was a bit of a learning curve with the ink insertion, but I'm happy to report the pen has a smooth feel and makes an elegant mark on the page. After extended use, it doesn't cause cramping that is sometimes experienced with different styles of pens. I'm not well-versed in other uses for fine pens these days, but for what I needed, this will work just fine. I like that some of the old traditions are still in use."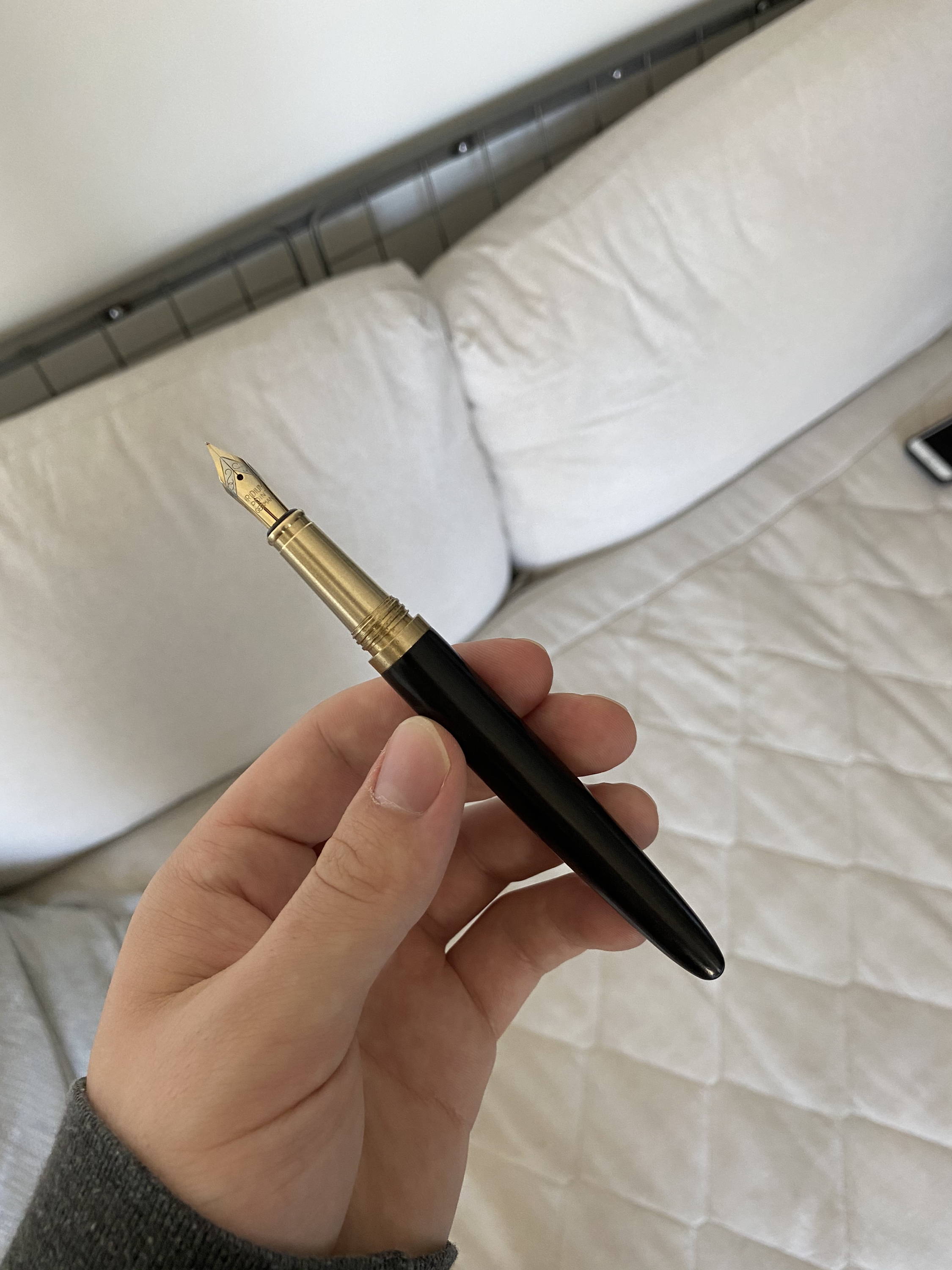 The look of the pen is quite stylish and having a sturdy case in which to store it is a definite plus
Really like the writing experience of these pens, really smooth and no ink blotches at all, great feeling and weight. Highly recommend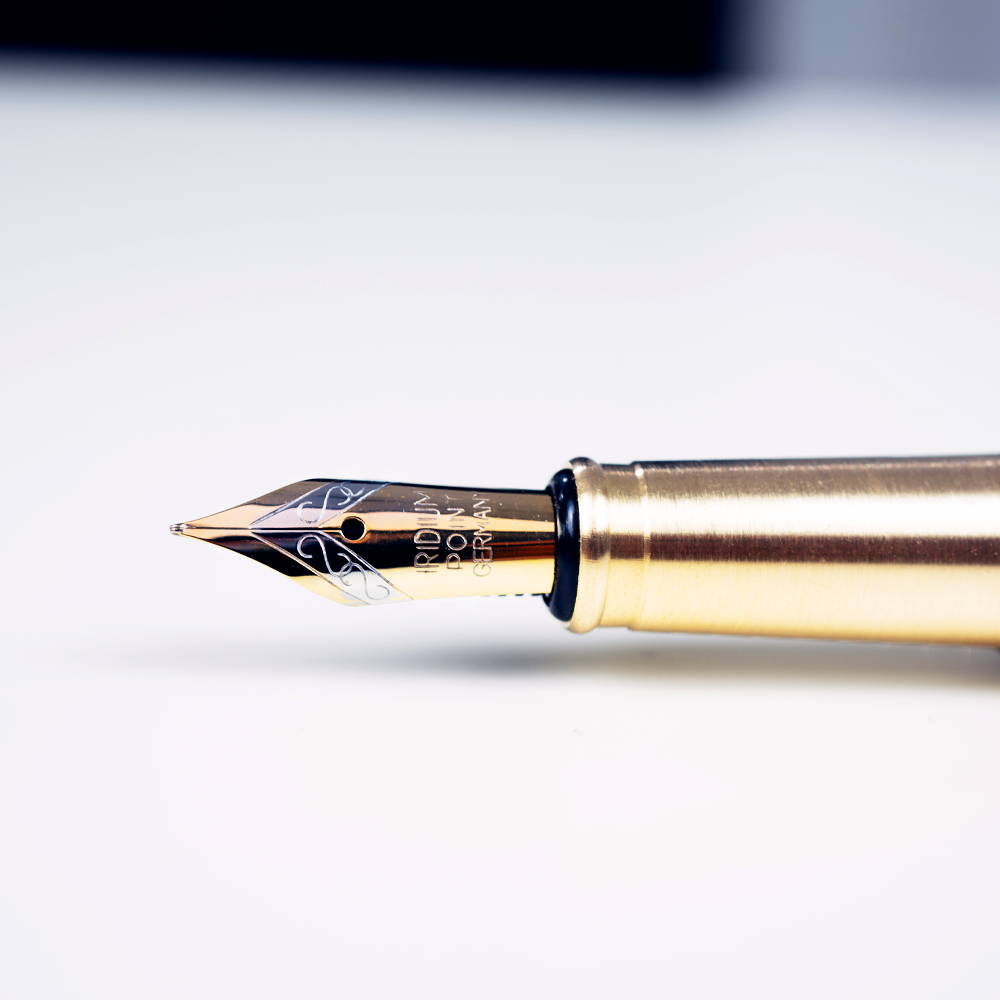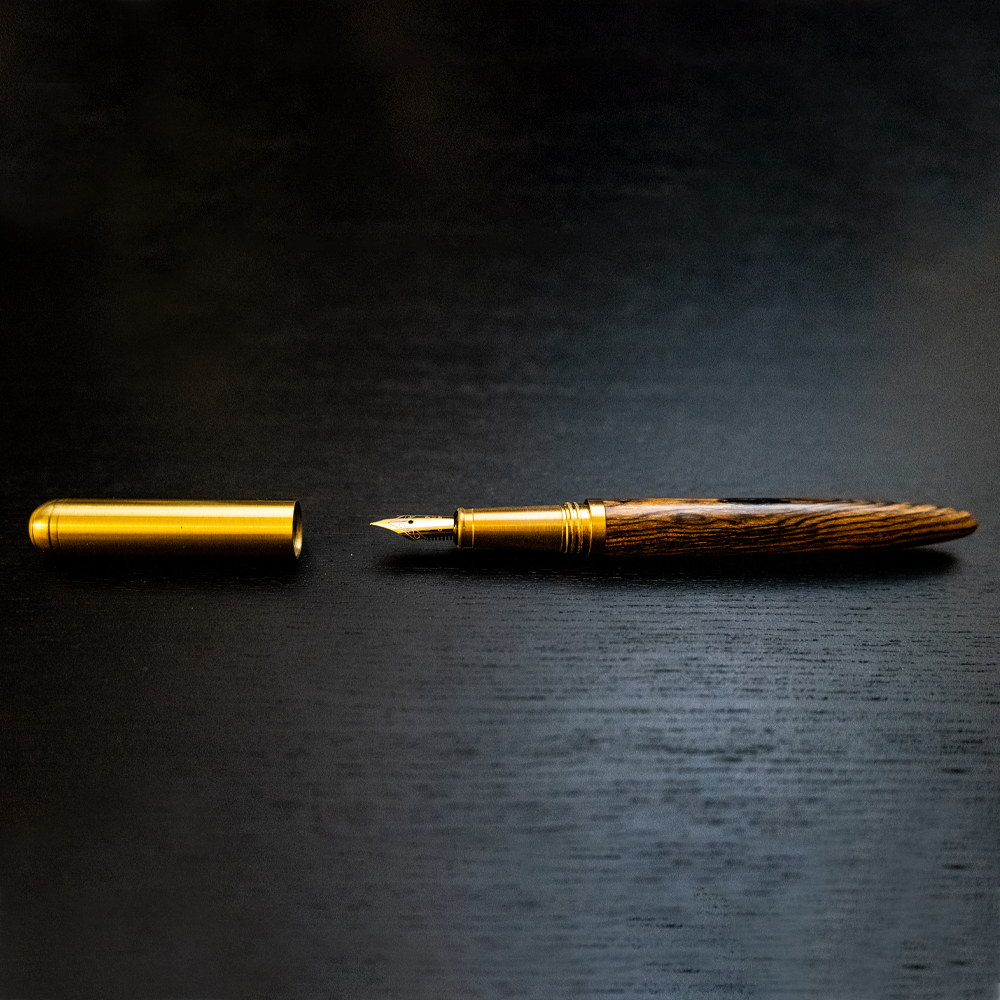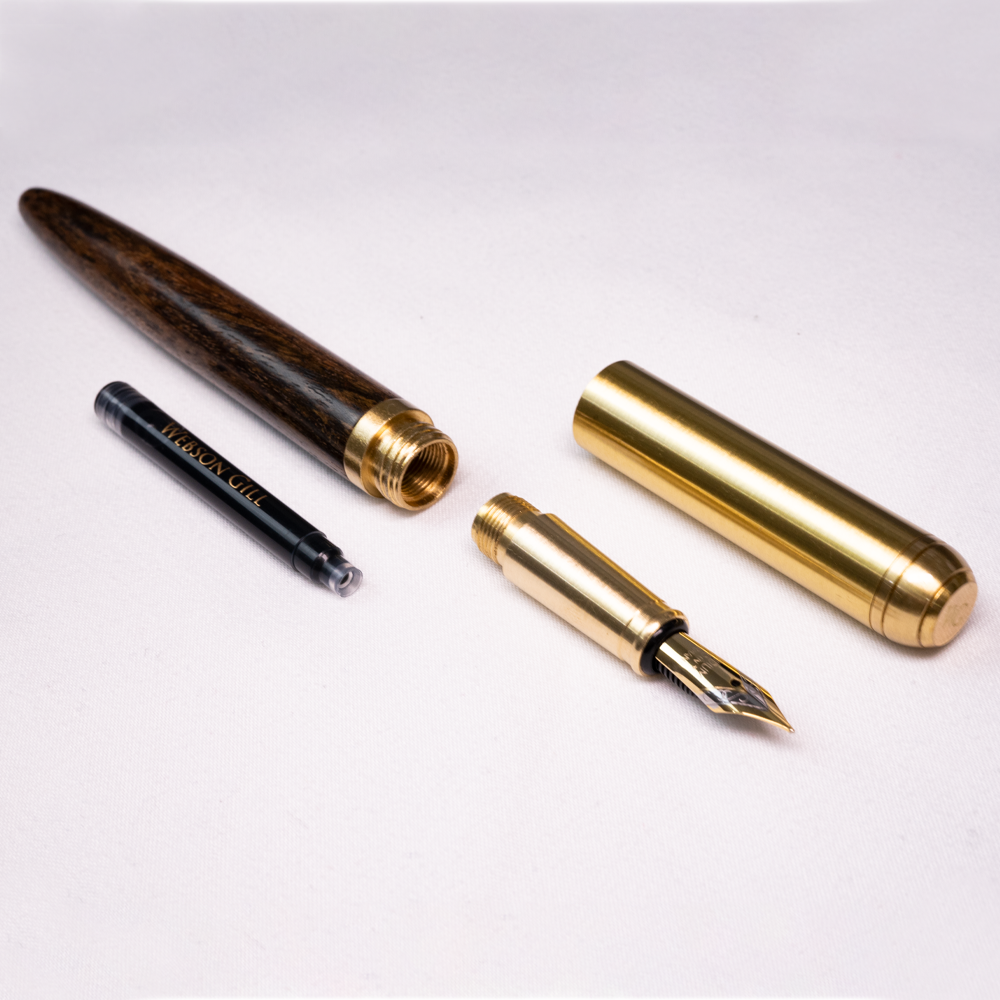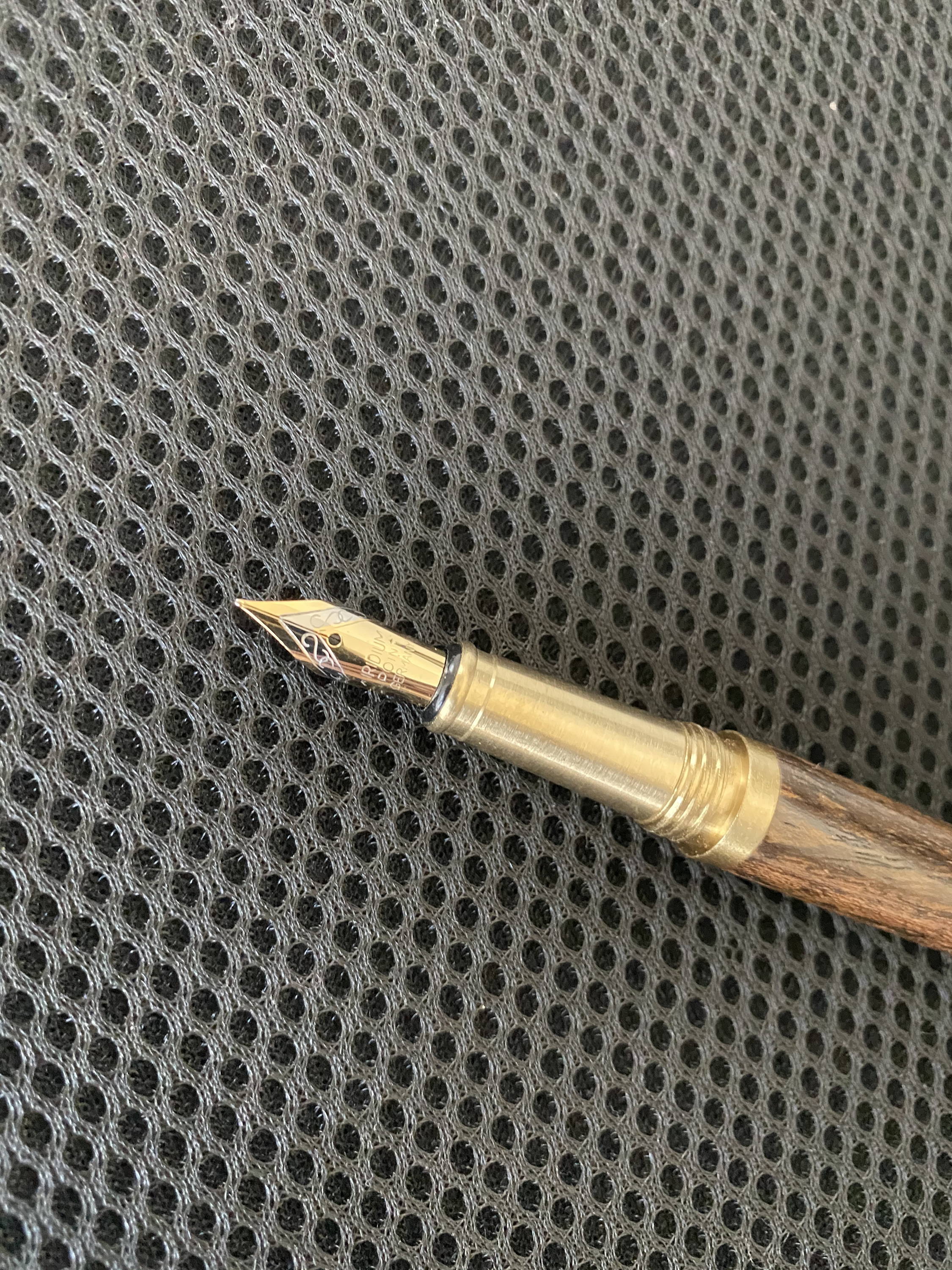 "Let's start with the case: it made of well-made finished wood. With a distinct engraving of the WG logo. The case is easy to hold and would certainly fit on any desk. The case is supported by two hinges that secure the bottom and top together. Not only does the case secure the pen but if dropped from a relatively good distance, I'm certain the pen would not break. Well done. The pen is held in place by a fitted frame from top to bottom. The Pen itself has a heavy feel to it and is made of 100% real wood. IT is easy to grip and does not slip when held. I can say that I was worried about writing with a fountain pen because I've never used one before. However, to my surprise it was easy. I'd even say easier than writing with a conventional pen. My writing seems a bit sharper (for what its worth __. I feel like its pretty easy to write with this pen for a very long time. I don't get cramps or writing hiccups. Also, the pen is easy to refill if needed. Instructions are added in case you're a newbie like myself. All in all, this pen is very good and very well made. Why use a conventional pen when you can use this one? And look fancy while you do!"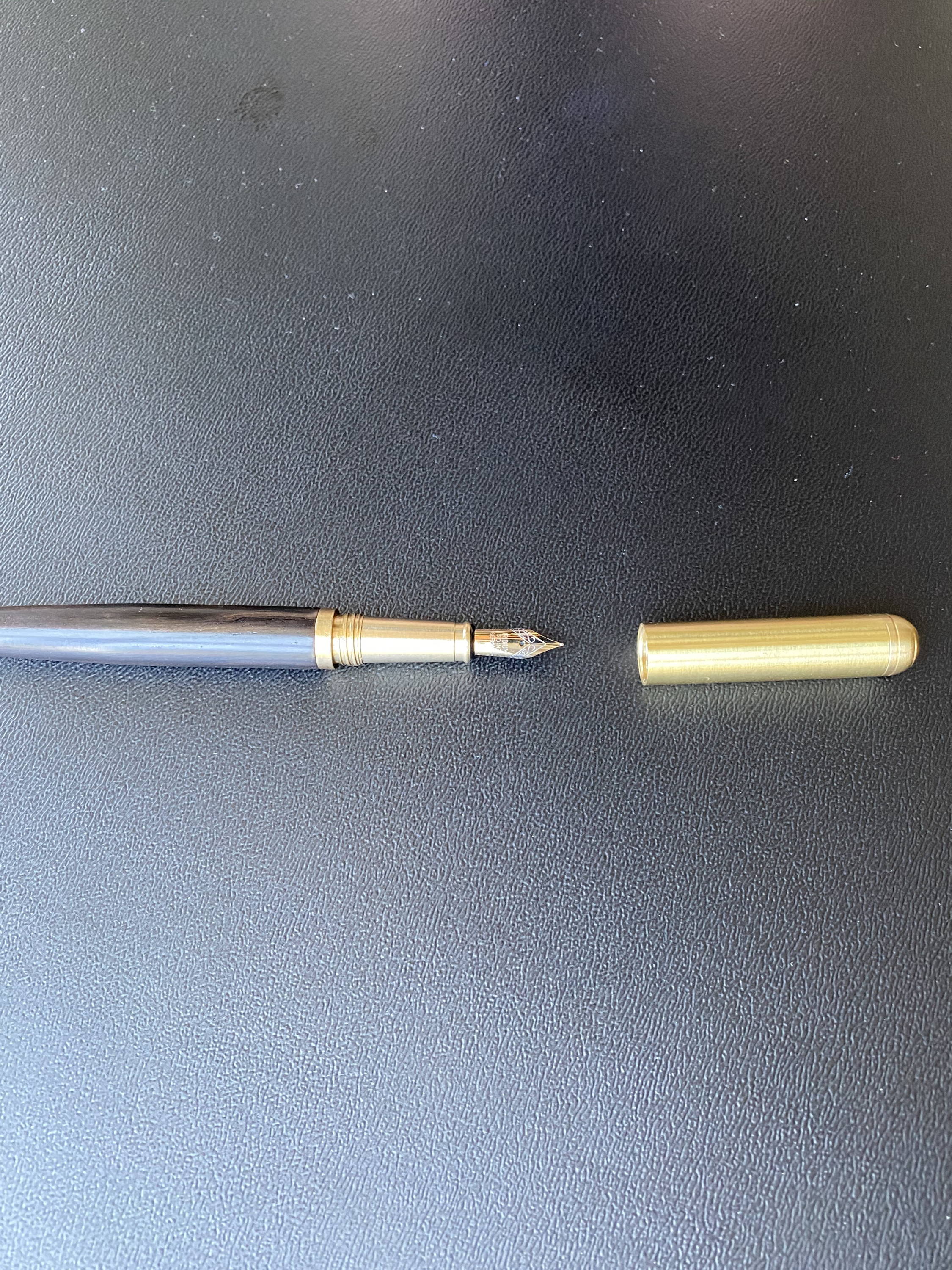 "I honestly can't say enough good things about this pen. I am so happy with the product I received. This is my first time owning a real fountain pen, and I can safely say I will no longer be stealing the ones the waiter gives me at restaurants! The pen fits snugly in a sleek case that I just slip into my purse any time I'm headed out to the coffee shop to write. I have gotten so many compliments on it already; one person even stopped to take a photo of the case so they could look into buying one later. It's such a sophisticated writing implement, and I am so proud to whip it out and journal with it. I am happy to have something that finally matches all the fancy journals I own. My biggest concern owning a fountain pen was that there would be inky hiccups in my writing, but I'm happy to report there are none! This pen glides oh-so-smoothly across every page I've pitted it against, with no smudges or dried-out letters. Suffice it to say I am a huge fan. I don't think I'll ever own another pen, and it's great that I can just keep refilling this one. I would reiterate that this product doesn't come with ink (the vendor says due to safety concerns); I currently use Aladine, but will probably try some from the Webson store."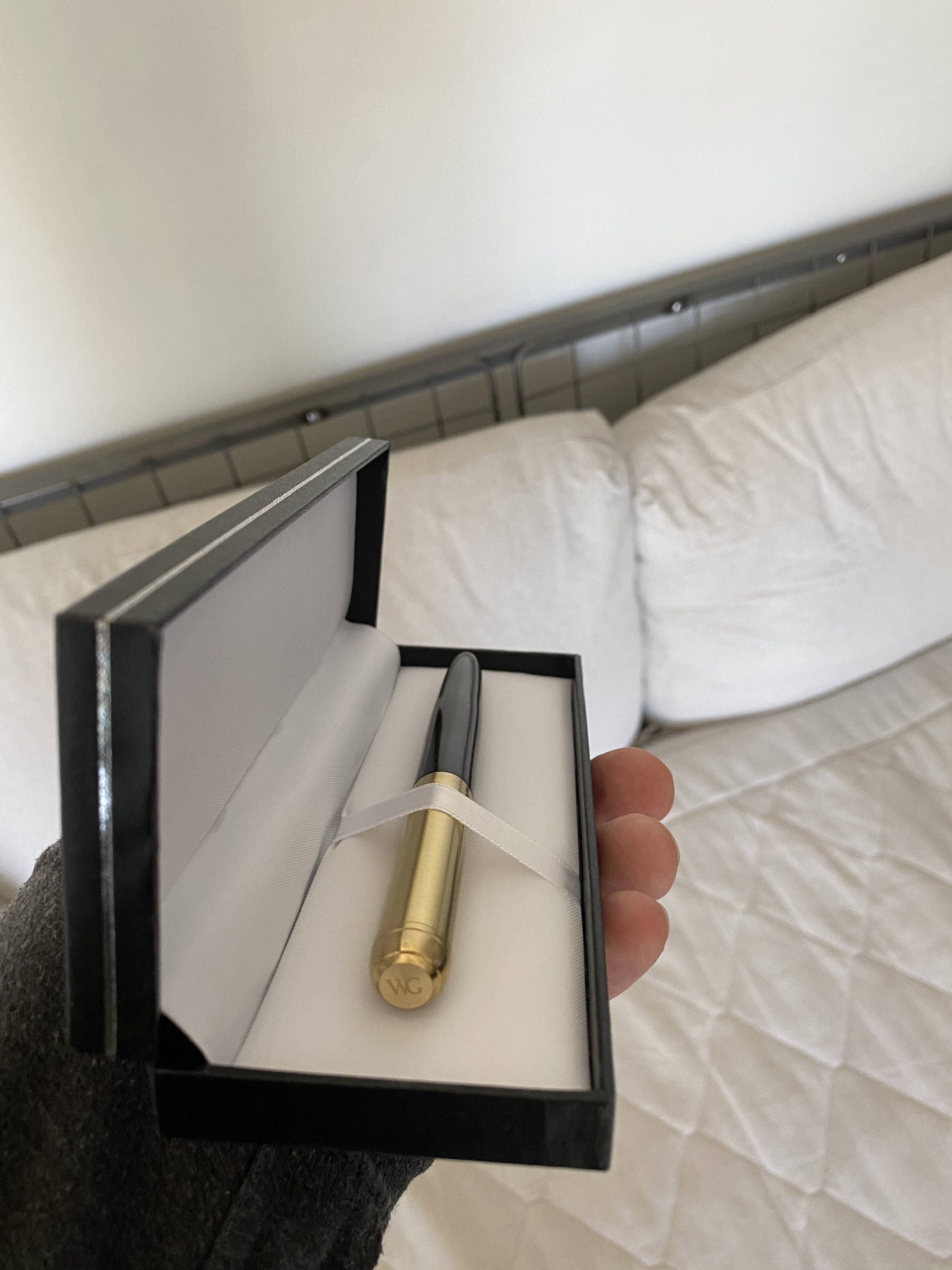 "I love this fountain pen, great impression from the moment I opened the box.The nib is medium to fine and glides extra smooth and silky, leaving every line clean and exceptionally elegant. It is made of rosewood and so it adds the unique feeling to the pen and the box. Great quality that will cost you a very affordable price. My mother immediately wanted to try it out once she held it in her hand.I also think that it would be a great gift for a family member, friend or a colleague. This pen just feels so luxurious and elegant. Ink cartridge is not included so I ordered it separately from Webson Gill as well (it is a standard international size) in black color because it's classic but I am also thinking of getting the blue one for more casual look."